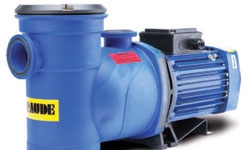 Braude self priming chemical pumps are designed for pumping corrosive chemicals such as hydrochloric, hydrofluoric, nitric and sulphuric acids.
The pumps are constructed from high integrity polymers which have high chemical and impact resistance.
The pumps provide operating heads up to 17m and suction lift up to 3.5m. A choice of three mechanical seals is available:
Hastelloy C for general chemical service.
Stainless steel for less arduous applications.
Nnon-metallic seals for severe duties.
Six motor sizes are available from 0.25kW to 1.5kW, all are rated to IP55.